SHIROHANE Mitsuki / 白羽ミツキ
Name Interpretation:
Shirohane
- "white feather", or, alternatively, "white feather sound"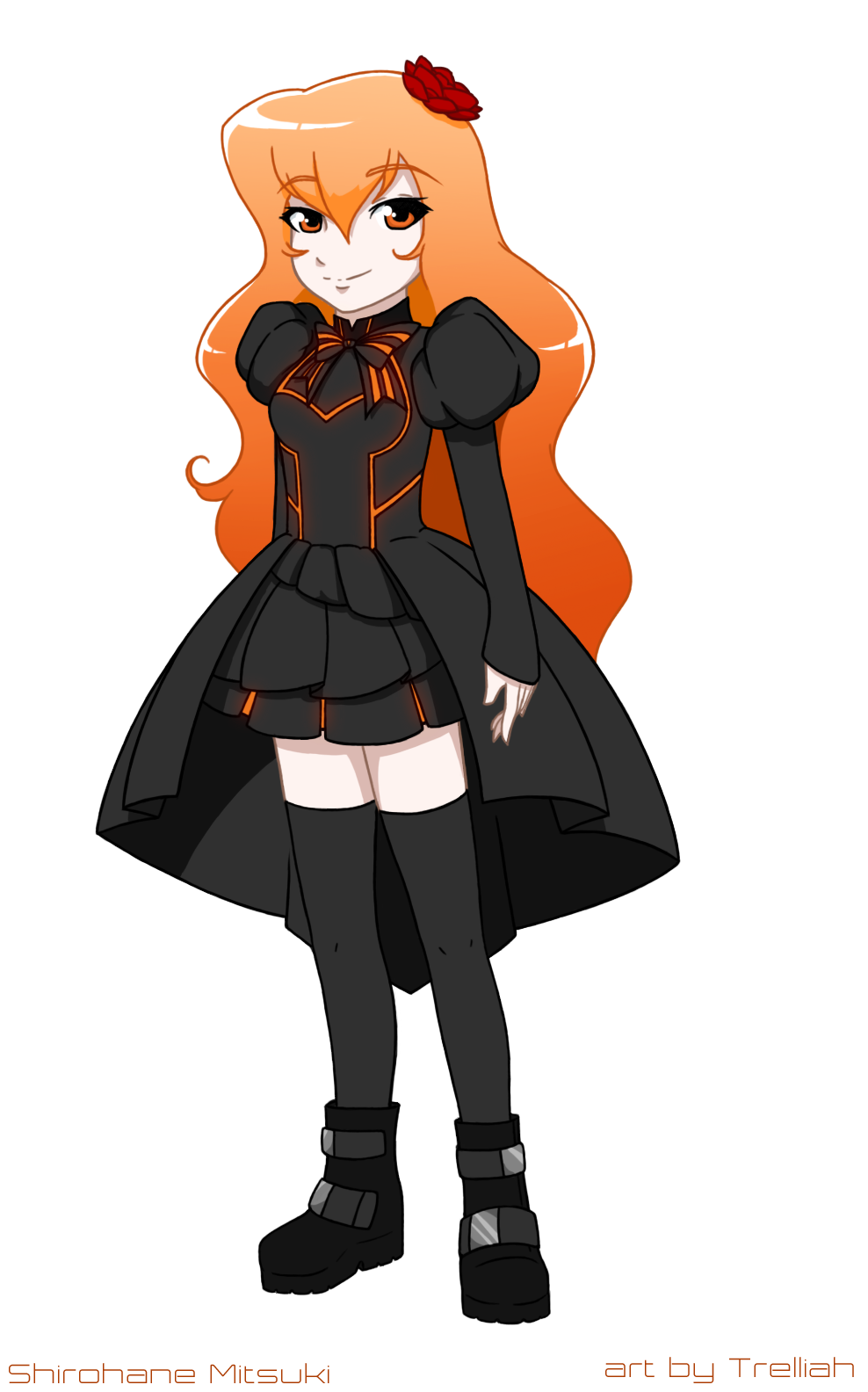 Type:
UTAUloid
Model:
Unknown
Gender:
Female
Age:
Approximately 15-16
Height:
5'6"
Weight:
It's a secret
Birthday:
June 13th
Official Release Date:
September 29th, 2013
Voice Range:
G3-E5
Genre:
Unknown
Character Item:
Roses
Illustrator:
Trelliah
Voice Provider:
Lolita131711
Likes:
Books, anime, manga, fashion (gothic, lolita, anything punk or goth-punk), cosplaying, growing flowers in her garden, singing, the ocean, drawing manga, cooking, coffee, star-gazing.
Dislikes:
Cliches, having the instant ramen too hot to eat, how people stereotype her, bullies, lying, being a coward, people who don't believe in their radiance, staying in one place for too long, and spiders.
Special Talent:
Being able to create anything out of nothing.
Signature Song:
Tell Your World
Personality:
A courageous and loyal girl who's optimism makes her quite unpredictable and brazen. She can also become impartial or selfish when it comes to certain things (like sweets,) and can also be restless and attention-seeking at times. However, she's spirited and passionate about whatever she does. She has a noble streak, and rarely hesitates to pursue justice. However, at times, it seems that Mitsuki's public persona is a mask to conceal her insecurity about herself around other people.